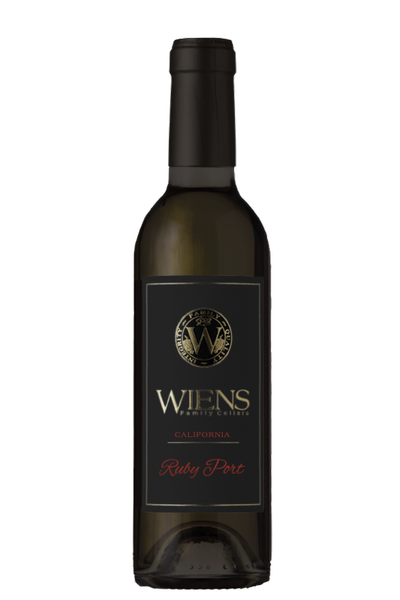 Ruby Port NV
---
Appellation: California
Alcohol: 18%
Residual Sugar: 8%
Oak: Aged 36 months American/French/European Oak, 100% Neutral New
Composition: 53% Zinfandel, 14% Cabernet Sauvignon, 11% Petite Sirah, 8% Malbec, 7% Tempranillo, 5% Cabernet Franc, 2% Merlot
Tasting Notes:
Spicy with notes of black pepper, mocha, plum jam, and roasted chestnuts.
Winemaker's Notes:
Our Ruby Port is a blend of vintages, aged to allow the fresh red fruit notes to be tempered by nutty, caramel flavors and aromas brought forth by extended aging. Enjoy with any rich chocolate desserts or as a decadent stand alone digestif.
Food Pairing Ideas:
A great match for dark chocolate and the most decadent desserts.
Add a Product Review