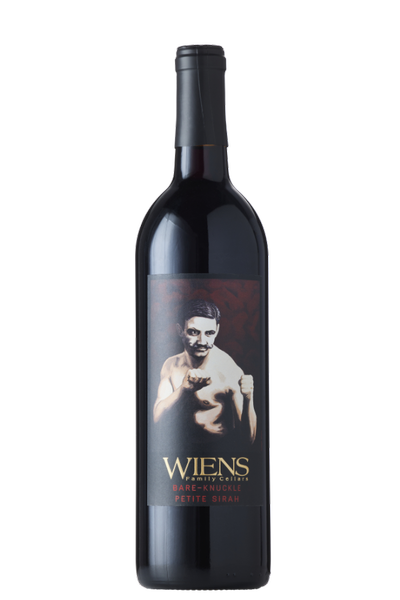 2020 Bare Knuckle Petite Sirah
Reds & Mixed - October Release
---
Appellation: California
Alcohol: 15.3%
Residual Sugar: 0.2%
Oak: Aged 18 months French/American Oak, 25% new
Composition: 86% Petite Sirah, 14% Zinfandel
Tasting Notes:
As the name suggests, our 2020 Bare Knuckle Petite Sirah holds no punches. Spicy cracks of black pepper hit your senses, building into a dense blueberry core. A heavy, full bodied tannin structure lays out the finish with notes of vanilla bourbon lingering on the palate.
Winemaker's Notes:
We produce our Bare Knuckle Petite Sirah to be bold, and concentrated, yet by adding a small amount of Zinfandel, we are able to elevate both the rich fruit and spice notes,
making it smooth enough to appeal to a wide audience.
Food Pairing Ideas:
Hearty beef dishes & rich sauces, such as beef wellington with demi glace, Korean short ribs or Osso Buco
Add a Product Review