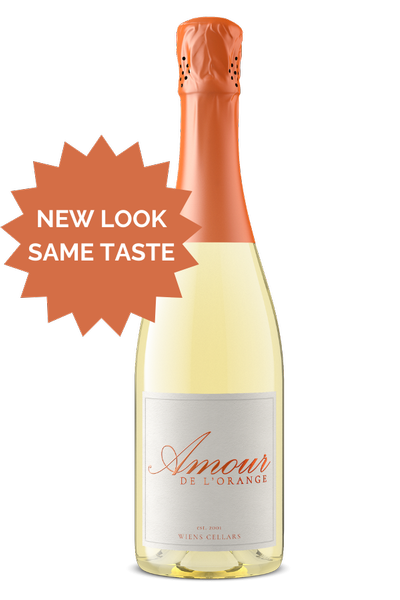 Amour De L'Orange NV
---
Appellation: California
Alcohol: 12%
Residual Sugar: 4%
Composition: Chardonnay
Tasting Notes:
Taste America's favorite Sparkling Wine! Amour de L'Orange whisks you away with tropical aromas of pear, coconut and pineapple. Using our finest cuvée, your palate becomes consumed by a balanced layer of fresh oranges and citrus that is light, crisp and refreshing. Enjoy!
Winemaker's Notes:
Hidden in our small corner of Southern California lies our collection of autonomously managed vineyards. Between these vines & your glass, we remain consistent in three things: quality, family & integrity. Our evolution since 1996 has been driven by our commitment to creating world class wines, with a rich history. We now present them to you having mastered our craft through our love of the land.
It is our hope that you experience that dedication in every drop. Taste passionately.
Add a Product Review